Valentine's day: Love is in the Air – Part 2
Published : 2017-02-07 10:29:22
Categories : Beauty Tricks & Ideas
Hello,
In a previous article, we showed you how to survive to the Valentine's Day when you don't have a Valentine.
In this article, we will give you some tips and tricks to be at the top this evening and make of this day an unforgettable moment of your life as a couple.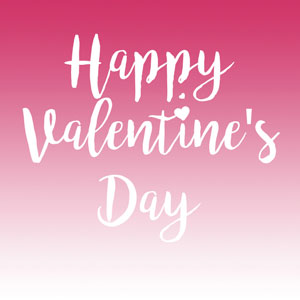 Step 1: We remove hair!
If you follow Cosmeto Nature for a long time, you should know that our obsessive fear are the hairs and that our goal #1 is to eliminate them FOR LIFE thanks to our ant eggs products !
What could be more disagreeable than the presence of hair in front of your honey?
Step 2: Have soft skin and perfume it!
Use in your favour two of your Valentine's senses: smell and touch! For a soft and fragrant skin, we will opt for the Sakura Splash, which, in addition to leave a smell of cherry blossoms, will give a satin effect to your skin!
Step 3: We opt for an organic and eco-friendly make-up!
Loving eyes effect
We choose to make a nude smoky eyes that we will underline with a line of black eyeliner and we will enhance our brow with mascara.
We don't to structure the eyebrows using a pencil of the same colour.
For a fresh complexion
We use a concealer to hide our lack of sleep and imperfections and we unify the complexion with a little bit of a liquid foundation!
For the romantic aspect, we finish with a little blush on the cheeks! He will not resist the irresistible urge to give them a bite!
P.S.: for a glowy effect, add a few drops of the Hikari illumination serum to your foundation.
For luscious lips
Avoid dry winter lips effect, with the help of a toothbrush, we gently remove the dead skin. We don't forget to nourish them with a strawberry lipstick to have a delicious lip and so soft.
Step 4: Have a good time with your bae

You are now ready for Valentine's Day ! Whether you are going somewhere or staying at home, have a good time together with your Valentine ! To really enjoy, you may appreciate a nice massage and a romantic bath with an organic bath and massage argan oil
Happy Valentine's Day ! ♥
Lamia
Cosmeto Nature
Related products
Share this content