Tips and Tricks for Sensitive Skin
Published : 2017-03-23 17:08:36
Categories :
, Beauty Tricks & Ideas
, Snail slime benefits
At Cosmeto Nature, sensitive skin, we know that!
That is why we would like to share with you our best tricks to ease sensitive skin.
How to recognize sensitive skin?
Signs of sensitive skin are very easy to recognize.
The skin is intolerant and ultra-reactive to the application of any product. The skin presents, in most cases, redness, sometimes itching, irritations.
Dry or oily, all skin types can be affected by this problem.
Although the phenomenon is common and effects 1 adult on 3 (of which 60% are woman), the experts have not yet been able to determine the exact causes of the development of sensitive skin.
Nevertheless, we are led to think that the rhythm of life, diet, stress, pollution, climate would not be triggers factors.
How to reduce the discomfort of sensitive skin?
We will give you several ways to reduce the discomfort that have sensitive skin.
Cleanse the skin
Don't forget to clean your skin every night with a suitable product so that It is purified and to calm her. For this, you can use a soft organic cleansing gel like the one of Avril with Aloe Vera and Marigold. The perfect mix for sensitive skin !
Remove makeup
Even if you come back from a party and you don't have the strength to remove your make up before going to bed, take time to think and imagine the next morning with an itchy skin and a lot of redness. It is not worth it, so go remove your makeup with once again a product adapted to your skin. For sensitive eyes, we have what you need: the organic make-up remover from Avril.
Moisturize the skin
The worst that can happen to a sensitive skin is that it is dehydrated!
An oily-skin doesn't mean that it is over-hydrated but it simply means that it has an excess of sebum. It still has to be hydrated. In terms of dry skin, it will be necessary to hydrate it.
This is why, we advise you to use a product based on snail slime. In addition of being ultra-moisturizing, the snail slime is suitable for all skin types. It calms and repairs the epidermis deeply.
As we mentioned it in a previous article, snail slime has many benefits for your skin. It moisturizes, repairs, reduces wrinkles and stretch marks… In short, you can do everything you want with the snail slime!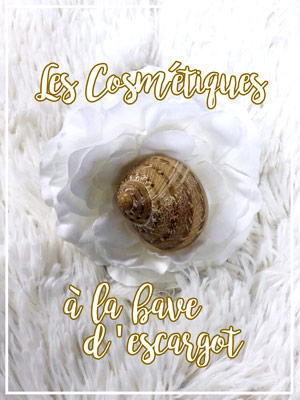 You can also use Aloe Vera to moisturize and calm you skin. As snail slime, it contains many very beneficial active ingredients for sensitive skin.
Avoid limestone water
It is important to minimize to clean your skin with tap water or any other limestone water. Prefer thermal water in mist or mineral water.
General tips for a healthy skin
We will never stop saying it, for a healthy skin, hydrate regularly to more than 1.5L of water per day.
Be sure to consume several fruits and vegetables per day and eat healthily in addition to a regular physical activity.
If you smoke, stop the cigarette, it will only give benefit to your skin, your health and your entourage.
Take care of yourself and see you soon!
Related products
Share this content